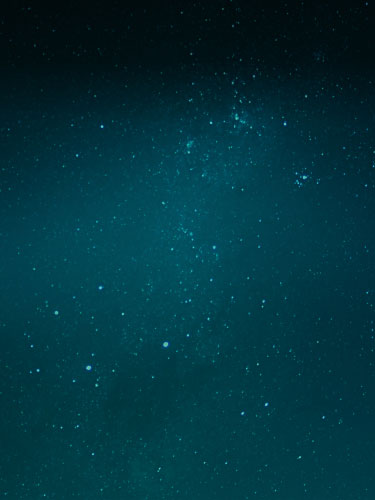 Incident Response Management
How to Choose the Best Privacy Incident Management Software
Finding the right technology partner to help mature your privacy program can be a daunting task.
On the surface, it seems like there are plenty of privacy software solutions to choose from – each claiming to offer similar features.
How can you dig deeper and evaluate what's truly best for your organization and privacy program?
We've put together a complete guide to choosing the best incident management software for your organization.
Continue reading to uncover answers to the following:
What is privacy incident management software?
Privacy and security incident management software is used to help streamline response to data incidents and breaches. The journey from incident discovery to notification can be challenging – full of uncertainty around whether or not to notify. The decision process requires comprehensive legal knowledge and regulatory resources that are up-to-date with all applicable legislation.
You'll find software options that can help streamline the incident intake process, removing the friction of manual data entry. You can even explore options that provide legal counsel and data breach law libraries.
However, you'll only find one intelligent incident management solution capable of determining breach with the click of a button. In addition to documenting how you arrived at your decision, RadarFirst intelligent incident management software helps automate privacy workflows in a way that's consistent and defensible when regulators come knocking.
When choosing the right software, you'll want a partner that plays well with others. Look for a solution that has an agile API and integrates seamlessly with existing systems. Confirm if there is an option to collaborate internally within the software, as incident management is rarely siloed to just one department.
Most importantly, look for a software that you can trust. Thoroughly read customer reviews, organization values, product security, and explore what industries they service.
What are the steps in managing a privacy incident?
The incident management lifecycle is complex. It consists of 10 stages from incident discovery to remediation and beyond. Explore each stage of the lifecycle to learn more.
What are the tools used to solve an incident?
Your software should equip you with a full toolkit, available at every stage of the incident lifecycle. The path to resolution is not always linear and you may need to return to a previous stage and rely on the same tools multiple times.
You'll need a clear roadmap for your team. One that you can create and assign well-documented and repeatable workflows for consistent execution.
Collaboration and configurability is key. The ability to involve the right stakeholders at each stage of incident management is critical for timely resolution.
When it comes to evaluating the incident you'll need resources to lean on for support. A necessary tool in your kit will be an up-to-date library of global data breach laws, including regulatory watchlists that track proposed and recently passed legislation.
With patented, one-of-a-kind technology, RadarFirst synthesizes over 130,000 possible risk factor combinations to deliver consistent breach decisioning that simplifies hours of work into just one click.
At RadarFirst, we take it a step further. These laws are then mapped to an automated risk assessment that considers all relevant risk factors and data involved in a specific incident. The assessment analyzes risk of harm based on all applicable data breach laws and regulation – ultimately, leading you to a breach decision recommendation.
This guidance is based on consistent decisioning-criteria derived from our patented automation. Notification obligations and recommendations, including third-party contractual obligations, are revealed in a matter of seconds.
If the decision to notify is made by your team, you're well equipped for remediation. Tools within the platform provide you with everything needed to send notification letters and resolve the incident.
Your software should include real-time trend analysis and reports. Having a reporting tool is important for increasing privacy visibility across your organization and also identifying trends over time.
Again, we kick it up a notch and offer unique benchmarking capabilities for continuous privacy program improvement. With RadarFirst, you gain access to industry-specific data like root-cause of incidents, what types of incidents affect the most individuals, and how organizational size may affect incident volume and notification timelines.
Signs you chose the right incident management software
The biggest sign that you chose the right software is that you're seeing the physical return on your investment.
Other undeniable signs that you chose the right software:
→ Scalability
As your organization grows, does your software adapt? Is your software simplifying the incident management process – freeing up your privacy team to focus on larger organization initiatives and program maturity?
→ Reduction in notification timelines
Is your organization seeing reductions in notification timelines – mitigating costly fines and penalties?
Calculate your privacy ROI with our free tool
Discover the value of automation by using our free ROI tool. Download a summary that you can share with stakeholders in your organization.
RadarFirst is the only intelligent solution capable of solving all stages of the incident lifecycle
RadarFirst's intelligent incident management software helps organizations of all sizes embrace digital transformation, accelerate efficiency, and build trust.
The platform offers tools for each stage of the incident lifecycle, as well as tools for beyond to build privacy program maturity.
Don't just take our word for it, compare solutions for yourself.