Go Beyond Your Manual Approach – There's a Better Way
Eliminate inconsistency, accelerate your speed to decision, and bring a high level of confidence to your privacy management by harnessing the power of digital transformation for privacy incident management.
Explore how RadarFirst simplifies every stage of incident management.
Decision Intelligence for Privacy
Turn every incident into a strategic advantage with patented RadarFirst technology.
Digital Transformation
Solve the most complex data breach management challenges with patented automated technology that helps your team make accurate decisions based on consistent criteria.
Digital Transformation
Accelerate Efficiency
Cut your team's effort in half, while forever staying compliant with shifting regulations, with a streamlined and operational approach.
Accelerate Efficiency
Build Trust
Secure your brand reputation by demonstrating a commitment to protect the data of customers, clients, and partners with a comprehensive and intelligent platform.
Build Trust
Industry leaders choose RadarFirst to streamline incident management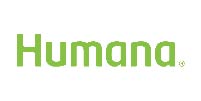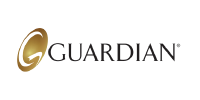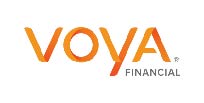 Your success is our success
With a 99% customer retention rate, we go beyond customer satisfaction and strive to deliver value, always mindful of the trust our customers place in us.
For us, the product has been very scalable to our organization in terms of size and capabilities as well as in our role as both a business associate and a covered entity. We can process a potential HIPAA incident and run a risk assessment and perform a breach determination as a covered entity or as a business associate. It factors in the different legal, federal, state obligations – it's tremendous.
We don't have people interpreting laws or contracts inconsistently anymore. Our CRO was able to show the CEO how we are able to better control the overall risk with RadarFirst.
RadarFirst provides consistent guidance for a growing volume of privacy and security incidents involving multiple state and federal laws – and GDPR – ultimately reducing our compliance and reputational risk.
We did not have the resources for someone to monitor rule changes and updates full-time. This lack of dedicated attention increased the risk that a change to legislation or regulations could be missed.
When we are assessing any potential HIPAA incident, we have to be able to address federal law, state law, client obligations – and that's where we rely pretty heavily on RadarFirst.
The reality of our situation is we have clients who have members in all 50 states. We have patients under our pharmacies in all 50 states. So when we are assessing any potential HIPAA incident, we have to be able to address federal law, state law, client obligations…and that's where we rely pretty heavily on RadarFirst.
RadarFirst is always evolving the product and adding new functionality. The software is not static; it's always changing to meet our needs. Whenever we have a suggestion or a question about an improvement, the people at RadarFirst have been wonderful about addressing our concerns and helping us improve the tool for our use—and for others as well. It has made my job a lot easier.
The software standardizes how we handle incidents, removing the subjectivity that comes with using manual processes. Not only that, it's helpful in defending our decisions regarding breach notification.
All of the legal and regulatory requirements around breaches, notifications, and deadlines are built right into the software. This has created an easy workflow that's saved at least 50% of the time it used to take to complete assessments.
Benchmarking
2023 Privacy Incident Benchmarking Report. Download the report for privacy KPIs to build trust and improve privacy metrics.
Digital Transformation
Incident Response
The world's only end-to-end incident management platform
Frequently Asked Questions
A security incident is a scenario where there is an unauthorized disclosure of PII. For example, an attempted phishing attack or social engineering attack. A data breach is is when that incident is notifiable under breach
notification laws. While all data breaches are privacy incidents, not all incidents are breaches.
What are some examples of a privacy incident?

Some examples of a privacy incident can include: a laptop containing PII is stolen, an email with PII is sent to the wrong person, or a box of documents with PII is lost during shipping.
What is a security incident under GDPR?

According to the GDPR, "a breach of security leading to the accidental or unlawful destruction, loss, alteration, unauthorized disclosure of, or access to, personal data transmitted, stored or otherwise processed."

A successful privacy program should simplify the incident management lifecycle to reduce risk for your organization and build trust for your brand. The program should help your team arrive at consistent and reliable breach decisioning every time. A mature privacy program should be intelligent – capable of automatically mapping the privacy landscape and agile, to stay ahead of all relevant laws and regulations.
There are 10 steps to managing a privacy incident: Discovery; Triage and Investigation; Regulatory Research; Third-Party Contractual Obligations; Team Collaboration; Risk Assessment; Breach Decision; Remediation and Notification; Prevention and Analysis; Benchmarking.
Depending on where your organization does business, or manages data from, the most relevant regulations will change. Global privacy regulations include the: EU General Data Protection Regulation (GDPR), EU ePrivacy Directive, the Personal Information Protection and Electronic Documents Act of Canada (PIPEDA), China's Personal Information Protection Law (PIPL), Australia's Privacy Act, and Japan's Act on the Protection of Personal Information (AAPI).
The United States does not have a singular law that covers the privacy of all types of data, though the American Data Privacy and Protection Act (ADPPA) is making rounds through the House of Representatives, and the executive branch recently signed into law the Cyber Incident Reporting for Critical Infrastructure Act, which involves security reporting for a wide range of public and private entities.
In recent years several states have followed in California's footsteps, modeling laws off the California Consumer Privacy Act (CCPA) and California Privacy Rights Act (CPRA) including Utah, Colorado, Virginia, and Connecticut.  Finally, several federal laws contain privacy regulations, including HIPAA, FCRA, FERPA, GLBA, ECPA, COPPA, and VPPA.
And separate from this long list of privacy laws, every US state and most territories have laws that specify entities' breach notification obligations, when the personal information of citizens has been subject to unauthorized disclosure.
Learn more from the United Nations Office on Drugs and Crime.
With patented, one-of-a-kind technology, RadarFirst synthesizes over 130,000 possible risk factor combinations to deliver consistent decisioning that simplifies hours of work into the click of a button. With intelligent incident management as part of your privacy strategy, you can embrace digital transformation, accelerate efficiency, and build consumer trust.
What is the purpose of digital transformation?

Digital transformation for privacy helps alleviate the painstaking tasks of manually resolving data privacy and security incidents in spreadsheets. With the right technology partner, your privacy team can spend less time chasing compliance and researching regulations, and more time maturing your program.