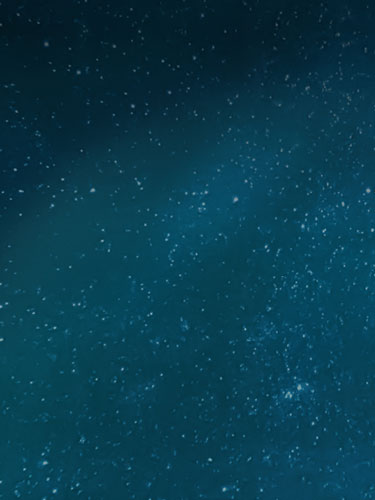 Incident Management Simplified
Trusted to reduce risk and simplify obligation decisioning
Discover a Better Way
With patented Radar® technology, organizations can define, streamline, and scale decision-making against time bound regulatory requirements supported by consistent, objective processes with defensible, documented outcomes.
Explore how RadarFirst products simplify every stage of incident management.
Solutions for Evolving Regulations
Stop chasing compliance with changing laws. Patented Radar® decision intelligence keeps you compliant with the evolving legal landscape and turns every incident into a strategic advantage.
Reduce Risk
Solve the most complex incident management challenges with patented automated technology that helps your team make accurate decisions based on consistent criteria.
Build Trust
Secure your brand reputation by demonstrating a commitment to protect the data of customers, clients, and partners with a comprehensive and intelligent platform.
Accelerate Efficiency
Cut your team's effort in half, while forever staying compliant with shifting regulations, with a streamlined and operational approach.
For us, the product has been very scalable to our organization in terms of size and capabilities as well as in our role as both a business associate and a covered entity. We can process a potential HIPAA incident and run a risk assessment and perform a breach determination as a covered entity or as a business associate. It factors in the different legal, federal, state obligations – it's tremendous.
We don't have people interpreting laws or contracts inconsistently anymore. Our CRO was able to show the CEO how we are able to better control the overall risk with Radar® Privacy.
Our organization is really excited about Radar® Compliance. The solution is entirely configurable and is already helping our departments to establish a consistent, collaborative incident management process.
RadarFirst provides consistent guidance for a growing volume of privacy and security incidents involving multiple state and federal laws – and GDPR – ultimately reducing our compliance and reputational risk.
We did not have the resources for someone to monitor rule changes and updates full-time. This lack of dedicated attention increased the risk that a change to legislation or regulations could be missed.
The reality of our situation is we have clients who have members in all 50 states. We have patients under our pharmacies in all 50 states. So when we are assessing any potential HIPAA incident, we have to be able to address federal law, state law, client obligations…and that's where we rely pretty heavily on Radar® Privacy.
All of the legal and regulatory requirements around breaches, notifications, and deadlines are built right into the software. This has created an easy workflow that's saved at least 50% of the time it used to take to complete assessments.
Frequently Asked Questions
"Materiality" is based on each organization's unique definition of risk. In order to determine an incident's capacity for material harm, each organization must first have a working process to categorize severity thresholds for which to qualify each incident and how they've involved stakeholders in the decisioning. From there, assessing the materiality of an event is a matter of determining what tangible impact the event may have on business operations and whether they're substantial in the eyes of regulators, stakeholders, or investors.
Learn More
A security incident is a scenario where there is an unauthorized disclosure of PII. For example, an attempted phishing attack or social engineering attack. A data breach is when that incident is notifiable under breach
notification laws. While all data breaches are privacy incidents, not all incidents are breaches.
What are some examples of a non-breach event?

Some examples of an event could include a security event that required response and reporting to your Board but contained no PI, or learning about a compromised server that is found to contain encrypted data.

What are some examples of a privacy incident?

Some examples of a privacy incident can include: a laptop containing PII is stolen, an email with PII is sent to the wrong person, or a box of documents with PII is lost during shipping.
What is a security incident under GDPR?

According to the GDPR, "a breach of security leading to the accidental or unlawful destruction, loss, alteration, unauthorized disclosure of, or access to, personal data transmitted, stored or otherwise processed."
A successful privacy program should simplify the incident management lifecycle to reduce risk for your organization and build trust for your brand. The program should help your team arrive at consistent and reliable breach decisioning every time. A mature incident management program should be intelligent – capable of automatically mapping the regulatory landscape and agile, to stay ahead of all relevant laws.
Our implementation timeline ensures that your team launches feeling confident and empowered, without taking time and resources away from other priorities.
During your onboarding experience, your dedicated implementation specialist will guide you through customization and configuration options, best practices, and help bring your digitally transformed, privacy automation to life.
Learn More
Radar® offers established integrations with preferred security and compliance providers, like ServiceNow, Splunk Phantom, Protenus, Fair Warning, and more.
Additionally, a robust and agile API streamlines the connection between data detection tools and Radar®.
Learn More
The Radar® platform is designed, built, and supported with security and privacy in mind.
We understand the unique responsibility that we have as we help you simplify incident management. We need to meet the same obligations that you must meet, and you depend on us to be trusted stewards of your data and your reputation.
Learn More