Here's Your Chance.
Gain access to an untapped market with endless opportunity. By partnering with us you'll be able to offer the Fortune 500 gold standard in incident management to organizations of every size.
How to Partner with RadarFirst
For the first time ever, partner with the world's leading privacy incident management platform.
Join Now
Partner with RadarFirst to generate revenue, build customer retention, and add a one-of-a-kind solution to your portfolio. Our patented solution offers seamless API integrations, so you can show your customers the power of digital transformation for privacy incident management.

With one centralized tool, you'll be able to reach new heights – all while reducing customer operational risks and costs. Our dedicated sales and technical sales support teams are here every step of the way to guide you as you engage with current customers or prospects.
Partnering with RadarFirst means predictable and improved revenue, qualified leads, cross-sell sales, and increased customer retention.

Our partners gain access to an untapped, quickly-expanding industry with virtually zero competition. Radar® Privacy is a "must-have" solution for those operating in highly regulated industries.

Diversify your portfolio with the only intelligent solution for incident management. We offer zero-touch deployment, training, and support from our dedicated Customer Success and Implementation teams.
Every client and every incident is unique. A partnership with RadarFirst eliminates the complexities and provides you with a gold-standard approach to privacy incident management.

With intelligent process automation, you'll receive instant breach notification guidance for every incident – helping you develop a repeatable process to accelerate efficiency.
Technology Partners Who Trust RadarFirst
Why Customers Choose Radar®
Every company will experience a trust incident. If trust is the currency of modern business, Radar® Privacy is the insurance.
We help organizations of all sizes solve the most complex data challenges within seconds using patented, intelligent process automation. Become a partner today to offer your customers a one-of-a-kind solution that goes beyond basic workflow and speeds time to incident resolution.
Learn More About the Solution
Join Now
Help Your Customers Future-Proof Compliance
Modern businesses run on data but with increased data collection comes increased privacy risks. Until now, organizations have relied on homegrown, manual solutions to track and process changing data breach regulations. This process cannot keep pace with legislative changes and leaves privacy teams racing to meet legal obligations for each incident.
As the complex privacy landscape evolves, Radar® Privacy adapts to make your customers' difficult jobs significantly easier. As new regulations become law, Radar® Privacy adapts to keep users compliant with ever-changing breach notification obligations and third-party contracts to ensure a future-proof solution for data breach management.
There's Nothing Like Radar®
Protected by 8 patents, Radar® Privacy is the only intelligent solution on the market capable of simplifying the entire incident management process.
The RadarFirst Breach Guidance Engine™ is an algorithm that drives automated risk assessments in a matter of seconds. It works by synthesizing 130,000+ possible risk factor combinations to deliver consistent decisioning that simplifies hours of work into the click of a button.
Build Trust and Reduce Risk
With Radar® Privacy, your customers can develop a consistent and defensible process for when an incident occurs. Having a documented, centralized approach to incident management proves to customers, regulators, and investors that privacy is a priority – resulting in increased trust and brand reputation.
Save Time and Cost
Through process automation your customers will save time and reduce the heavy costs associated with incident management. Radar® Privacy customers report:
80% reduction in time spent on incident intake
50% reduction in time spent on incident assessment
65% in time spent generating reports
70% reduction in annual spending on outside counsel
Customers Love Radar® Privacy
Our customers love us. Radar® Privacy is a must-have solution for organizations in every industry, proven by our 99% customer retention. By partnering with RadarFirst, you'll be providing your customers with a necessary tool for effective incident management.
Industry leaders choose Radar® Privacy to streamline incident management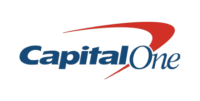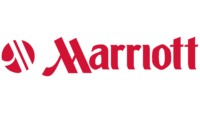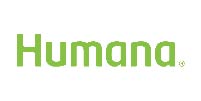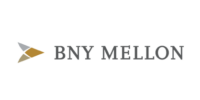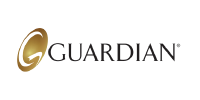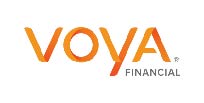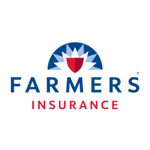 The Gold Standard
Radar® Privacy is the world's only end-to-end privacy incident management platform. Fortune 500 companies across every industry trust Radar® Privacy to simplify incident management.
As much as an 80-90% reduction in time spent on assessments; could take 3-4 hours per state before and now takes just minutes.
More consistent, documented outcomes with Radar® Privacy can help reduce the risk of breaches and fines.
When a multi-factor risk assessment is performed on privacy incidents, less than 10% rise to the level of a breach.
We did not have the resources for someone to monitor rule changes and updates full-time. This lack of dedicated attention increased the risk that a change to legislation or regulations could be missed.
Radar® Privacy offers seamless API integrations to and from other managed technology solutions. This allows for a continuous hyper-automated workflow.
We're here for your team every step of the way. Our partners have access to training and technical resources for both sales and product. You'll also have support from our marketing, customer success, and implementation teams.