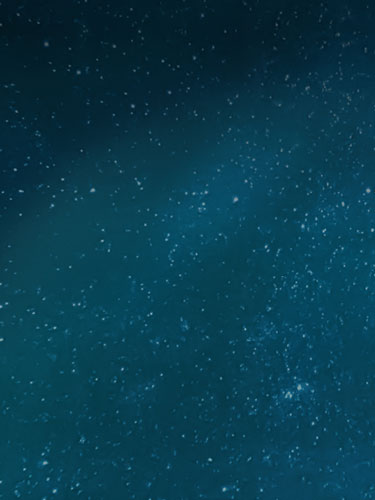 Passionate About Privacy
The RadarFirst Story
The best strategic partner for incident management.
Privacy Pioneers
RadarFirst dates back to 2010 when we started asking ourselves, "Is there a more consistent, rigorous and streamlined way to evaluate the risk of harm to individuals regarding the exposure of sensitive data?"
We started first with HIPAA and expanded to our extensive global breach law coverage provided today. This curiosity drives our innovation mindset and has led to nine patents covering our Radar® Breach Guidance Engine that's included in the Radar® Privacy platform today, as well as numerous high-profile industry awards.
Our mission is to create the most innovative and valuable platform to manage privacy and security incidents involving regulated data. Using intelligent, automated, and purpose-built SaaS technology, we're revolutionizing incident management.
Our customers include some of the largest healthcare, insurance, financial, and government organizations, including numerous Fortune 100 companies. For each of these current, and future, customers, we endeavor to become a long-term strategic partner – and our customer satisfaction ratings are proof that we are on the right track.
Integrity & Empathy
At our very core, we value and function with integrity and empathy; in the product we build, how we service our customers, and the culture within our walls.
Inclusion & Innovation
We aspire to be the most inclusive and innovative company in the Privacy industry, and engrain these values into our product.
Respect & Candor
To be the best strategic partner, we must always function with respect and unrelenting candor.
Executive Team
Don India
Chief Executive Officer
As CEO, Don is responsible for the overall leadership and direction of RadarFirst.He is a proven leader and results oriented executive possessing 20+ years of executive leadership experience delivering client value through cloud-based and on-premise solutions.
Lauren Wallace
Chief Privacy Officer & General Counsel
Lauren Wallace is a tech and privacy attorney and business executive, with both in-house and large law firm experience, and specializations in technology transactions and global privacy law.
Leila Kirske
Chief Financial Officer
As CFO, Leila leads all financial and administrative functions. She is a senior financial executive who has assisted public and privately held technology companies grow their businesses worldwide.
Zach Burnett
Chief Revenue Officer
Zach is a seasoned Chief Revenue Officer with extensive expertise in leading sales, business development, customer success, partnerships, alliances, enablement, and commercial operations.
Wendy Demers
VP of Engineering
Wendy Demers comes to RadarFirst with 25+ years of experience in Information Technology across multiple domains, including financial, health care, government, and logistics.
Greg Sikes
VP of Product
As VP of Product, Greg is responsible for the product management and product marketing functions at RadarFirst. He brings over 25 years of experience in product and business leadership roles across global operations.
Management Team
Lindsey Henry
VP of Marketing
As VP of Marketing, Lindsey oversees the strategy and execution of all marketing functions at RadarFirst to increase brand visibility, drive demand, and forge lasting partnerships with organizations looking to simplify privacy incident management.
Sierra Evans
Director of Customer Success
As Director of Customer Success, Sierra oversees three distinct functions: Product Support, Customer Experience, and Implementation.
Matthew McLuckie
Director of Engineering
Matthew has been managing software development teams for companies in Portland, Oregon for about 20 years either as direct manager or working with managers reporting to him.
Courtney Moss
Director of Human Resources
As Director of Human Resources, Courtney Moss is responsible for managing every aspect of the HR function while providing strategic input on all HR goals and initiatives of the company.
Rachel Sitarz-Mickschl
Director of Information Security
Rachel got her Masters in Cybersecurity in 2010 and got her start working in law enforcement before moving into the technical forensics space. She moved into leadership and has been successfully leading teams for 6 years.
Join the Team Who Puts Privacy First
We're always on the lookout for passionate individuals to join our team. Visit our careers page to see if we have any open positions you might be a good fit for.
Explore Careers at RadarFirst
June 2023
RadarFirst Renames Privacy Solution as Radar® Privacy
June 2023
RadarFirst Announces the Appointment of Judy Titera, Former Chief Privacy Officer at USAA, to a Strategic Advisor Role
April 2023
RadarFirst Launches Partner Program
January 2023
RadarFirst Appoints Kalinda Raina, Vice President, Chief Privacy Officer at LinkedIn, to Its Board of Directors
September 2022
RadarFirst Named a Top Workplace In Oregon and SW Washington by The Oregonian/Oregon Live
July 2022
RadarFirst Launches Playbooks
April 2022
RadarFirst Announces the Addition of Lauren Wallace, Leila Kirske, and Wendy Demers to the Executive Management Team
November 2021
RadarFirst Launches Incident Dimensions
August 2021
RadarFirst Names Don India as Chief Executive Officer
June 2020
RadarFirst Launches Inaugural Privacy Incident Benchmarking Report
March 2020
RadarFirst Launches Privacy Incident Benchmarking Feature
November 2019
RadarFirst Launches Incident Risk Assessment Simulator
September 2019
RADAR, LLC Transforms to RadarFirst
May 2019
RADAR, LLC Introduces Breach Law Radar, Free Research Platform for Global Data Breach Regulatory Compliance
January 2019
Protenus and RADAR Partner to Mitigate Security and Privacy Risks for Healthcare Organizations
December 2018
Dentons Announces Strategic Alliance with RADAR to Provide Innovation in Incident Response
November 2018
Vista Equity Partners Invests in RADAR, Inc. to Accelerate Growth in Global Data Privacy Technology Market
August 2018
RADAR listed in the 2018 Hype Cycle for Privacy report, in the Data Breach Response category, which has received a High benefit rating.
May 2018
TrustArc and RADAR, Inc. Partner to Power Comprehensive Privacy Solutions to Manage Global Compliance Requirements
March 2018
RADAR, Inc. Simplifies Compliance with the EU GDPR Breach Notification Requirements
November 2017
RADAR, Inc. adds new CFO role to accelerate financial strategy.
November 2017
RADAR awarded Portland Business Journal Small Business Innovation Award 2017.
October 2017
RADAR awarded 2017 OEN Tom Holce Entrepreneurship Award, Development Stage Category.
September 2017
RADAR awarded the 2017 HPE-IAPP Privacy Innovation Award.
June 2017
Davis Wright Tremaine, LLP and RADAR form strategic alliance.
June 2017
The U.S. Patent and Trademark Office allows RADAR patent for contractual notification obligations.
April 2017
Named inaugural preferred provider with global law firm K&L Gates.
March 2017
Release of the Notification Letters Module.
November 2016
The U.S. Patent and Trademark Office grants the third RADAR patent for optimizing management of contractual notification obligations.
October 2016
RADAR files fifth patent for incident response management under European Union's General Data Protection Regulations (GDPR).
August 2016
RADAR, Inc. is formed, as an independent, incorporated company backed by series A funding of $6.2 million.
August 2016
RADAR doubles staff headcount, adds three new positions: senior vice president of sales and business development, head of finance, and senior counsel and global privacy officer.
April 2016
Releases the Contractual Obligations Workflow and Single Page Risk Assessment.
April 2015
Awarded Info Security 2015 Global Excellence Award for Product Excellence.
April 2015
Releases API for Third Party Integration, develops specialized Business Associate Workflow.
February 2015
Integration with Iatric Systems, a comprehensive healthcare IT integration company.
September 2014
Awarded the HP-IAPP Privacy Innovation Award For Technology Innovation.
July 2014
RADAR optimized for financial services organizations by extending support to include Gramm-Leach-Bliley Act (GLBA).
June 2014
The U.S. Patent and Trademark Office grants RADAR a second patent for innovation in using software and analytical modeling for optimizing incident response management.
April 2014
The U.S. Patent and Trademark Office grants RADAR its first patent, covering RADAR's innovation assessing security incidents and automatically generating an outcome for decision making.
January 2014
Became an autonomous business unit, operating independently of ID Experts from offices in downtown Portland, Oregon.
September 2013
First Fortune 500 financial enterprise adopts RADAR to ensure compliance with federal and state data breach laws.
February 2012
RADAR 2.0 Launched to ensure clients compliance with state data breach laws.
September 2010
RADAR 1.0 Released to enable consistent and efficient compliance with HIPAA data breach notification rule.
December 2009
RADAR inventor and CEO Mahmood Sher-Jan begins working on first-of-its-kind technology that would eliminate the inefficiencies inherent in manual approaches to managing privacy incidents.
Intellectual Property
Curious about our patent information? Click here to view the RADAR, LLC patent status summary.
View Summary
GHG Emissions & Actions
RadarFirst signed the Vista Climate Pledge, thereby committing to measure, reduce, and offset GHG emissions annually.
Commitment to reduce absolute Scope 1 & 2 GHG emissions by  greater than 37% by 2030 using 2021 as base year.
Commitment to reduce Scope 3 GHG emissions related to business travel by greater than 63% per unit of revenue, by 2030 from a 2021 base year.
In addition to reducing emissions, RadarFirst plans to offset 100% of our annual GHG emissions to compensate along the way beginning in 2023. We are undertaking this effort to accelerate funding to climate solutions.