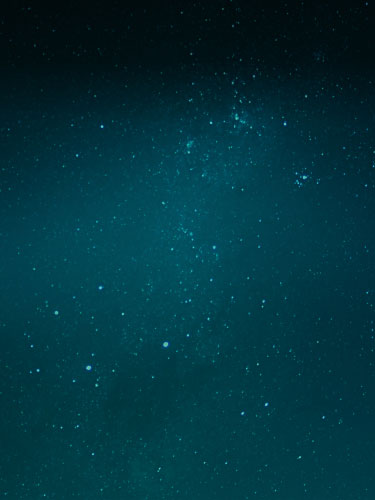 Events
Recapping Our Biggest Event of 2022: RadarFirst Privacy Summit
Earlier this week, we held our annual user summit. This year's virtual, two-day event had the largest attendance in RadarFirst Privacy Summit history.
Over 300 current and potential RadarFirst users registered for the event. Attendees joined to hear how RadarFirst continues to solve for an increasingly complex privacy landscape – with one intelligent solution to simplify all ten stages of privacy incident management.
Users were educated on where we are today and where we're headed in terms of new product features and offerings.
Highlights from the 2022 RadarFirst Privacy Summit:
We Explored New Features At The RadarFirst Privacy Summit
Our team of product experts walked users through some of our most recent enhancements and offerings, as well as our blueprint and trajectory for the year ahead. In 2022 alone, we introduced three new platform features designed to streamline team collaboration and improve some of privacy's biggest inefficiencies:
Incident Dimensions™, formally introduced in January 2022, was developed to simplify cross-departmental collaboration within incident response. When it comes to a privacy incident, we understand everyone has a different role to play. This feature consolidates the process into one tool so your organization can accelerate time to incident resolution and increase visibility and access for all teams involved.
Playbooks, introduced just a few months ago in June 2022, offers the ability to create customizable workflows. By creating pre-approved processes, you can help your organization establish a repeatable and well-documented approach to incident management.
The possibilities are endless for what Playbooks you design – clear, consistent processes can be created for situations like misdirected emails, new vendor audits, or lost or stolen equipment.
Just this month, we announced RadarFirst Health Check – a feature dedicated to accelerating privacy program maturity. With this feature, users are able to identify areas for growth in order to scale privacy operations.
We Invited A Panel Of Privacy Experts To Share How They Leverage RadarFirst
Lauren Wallace, Chief Privacy Officer (CPO) & General Counsel at RadarFirst, led a panel discussion with special guests Richard Chapman, CPO at University of Kentucky Healthcare, Laura Rieben, CPO at Independence BCBS, and Nancy Sweeney, Senior Compliance Analyst II at Pacific Life, on leveraging RadarFirst for superior incident response. The panel discussion was broken into three different topics, highlighting specific stages of the incident management lifecycle.
Richard spoke about life before RadarFirst and how it consisted of outdated, homegrown manual processes and solutions like risk-scoring spreadsheets.
The gains from switching to an automated tool were seen immediately. RadarFirst's intelligent solution provided time savings and automation to current workflows – allowing employees of any level to manage incidents.
"Every time we over report, we're putting a target on ourselves – the risk of further questions from a regulator, the risk of questions from a patient, patients not understanding exactly why they're being notified." – Richard Chapman, CPO at University of Kentucky Healthcare
Richard shared that his team is doing their job better than before. Privacy teams aim to report only what they're required to report, but can often find themselves over-reporting due to fear or uncertainty around how they assess each incident. This creates unnecessary risk to the organization.
With RadarFirst, Richard shared that, "We're in a more defensible position. Our documentation is more consistent."
Creating a consistent and defensible incident management process is crucial to building trust with regulators and consumers.
A chief privacy officer at a major health insurance company also joined the panel to discuss how they use RadarFirst to simplify a complex regulatory landscape.
If you find yourself without specialized attorneys in-house or the (costly) external resources to ensure compliance, you open your organization up to risk. Keeping track of evolving and emerging state, federal, and international laws is time consuming and expensive.
RadarFirst helps enable the timely and accurate identification and analysis of these regulatory and notification requirements with or without legal knowledge or expertise.
RadarFirst helps teams manage what could be thousands of upstream or downstream third-party obligations. The health insurance Chief Privacy Officer noted that with the platform their team can eliminate what used to be a very tedious and manual process. 
The health insurance chief privacy officer added, "If someone is out of the office, someone else can pick up. Everything is in one place." 
Having a streamlined and centralized approach to incident management allows privacy professionals to have work-life-balance in their careers.
RadarFirst allows for work-life balance.
The health insurance privacy leader continued, "When handling X-hundred of additional cases or things to investigate every year, it wasn't overwhelming to my team and everyone was able to still have their work-life balance and do what they're doing. This made things way more efficient for us as an organization." 
Our panelists spoke heavily on having a consistent, reliable incident management process, as it serves as sort of "silent PR" – an invaluable by-product that can furthers trust with regulators and customers.
Our final portion of the panel was centered around the importance of benchmarking and analysis.
Nancy Sweeney, Senior Compliance Analyst II at Pacific Life, shares how the benchmarking and analysis features within RadarFirst help prevent future incidents and accelerate privacy program maturity.
"You can't improve what you don't measure." – Greg Sikes, VP of Product at RadarFirst
RadarFirst helps her team produce timely reports and analyze trends faster than ever before – all while saving time and resources.
With one-of-a-kind insights and reporting, privacy teams are able to identify areas for improvement using metrics like:
Number of incidents and when they took place (this may be during a certain time of the year or within certain areas of business)
Recurring root causes (which can spark training opportunities)
Incident source type (illustrating possible vendor issues)
Remediation timelines (offering visibility into areas for process improvement)
Nancy describes what used to be a heavy lift and require many resources, can now be done in a fraction of the time, and on-demand when needed.
We Named a RadarFirst Privacy Champion and an Outstanding Privacy Team
Our annual RadarFirst Privacy Summit awards is an opportunity to celebrate individuals and teams with respect to the privacy ecosystem and privacy profession.
Founded in 2019, the Kevin Padrick Privacy Excellence Award was created in honor of Kevin Padrick. Kevin was a gifted attorney, entrepreneur and serial innovator who founded or co-founded more than ten companies. Having served in several senior leadership roles, he was one of the original members of the RadarFirst board of directors.
In honor of Kevin's spirit, award recipients are considered and selected based on their commitment to innovation, leadership, and service to the privacy profession and community.
This year's Kevin Padrick Privacy Excellence Award was presented to Jim Neiman, General Counsel & Chief Privacy Officer, and the entire privacy team at Guardian Life.
Guardian Life has continuously shown that innovation is at the core of their business processes for privacy incident management. Jim and his team have been strategic partners and early adopters of technology and are always willing to provide thoughtful and meaningful feedback.
As our RadarFirst client community continues to rapidly grow, we made the decision to establish a new award this year.
The PrivacyFirst Champion Award recognizes a privacy management professional for outstanding leadership in privacy and for being an outstanding RadarFirst advocate. The PrivacyFirst Champion inspires others to optimize their privacy program by sharing their success through advocacy, thought leadership, and by engaging peers to create a stronger community of privacy champions in their industry.
We presented the inaugural PrivacyFirst Champion Award Privacy to Victor Maciel, CIPM, CIPP/US., Director of the Global Data Privacy and Protection Office at Raymond James.
Victor advocates and shares his knowledge to help others in the privacy industry improve their programs and leverage digital transformation with the power of intelligent incident management.
We Continue to Put Our Customers First
The RadarFirst Privacy Summit is an opportunity for us to open our doors and let users in on our current growth plans.
Communication between our users and product team is so important to us as an organization. Feedback on the platform is critical for developing new products and enhancements that improve our solution and keep it future-proof against changes in legislation.
Our annual user summit truly sets us apart from other privacy solutions. We're only as successful as the privacy teams that use RadarFirst – we want to see our customers succeed in privacy incident management!
We can't wait to see everyone next year, in person. The 2023 RadarFirst Privacy Summit will be in beautiful Portland, Oregon – August 7 – 9. Save the date and stay tuned for more details!
Explore our events page to see where we're headed next!