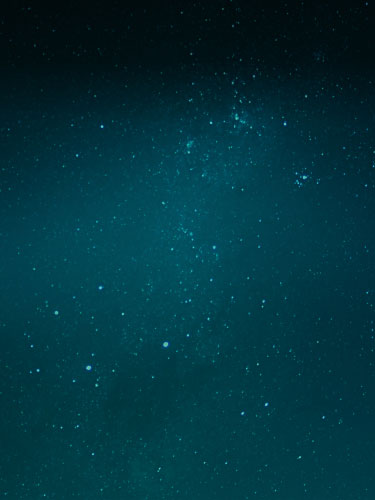 The Privacy Collective
Live Q&A Recap: Learn How to Leverage Your Privacy Networks
Missed our latest session of The Privacy Collective on making the most of your IAPP membership? Continue reading to learn what you missed from the event.
The privacy space is constantly evolving and requires those working within to comply quickly. With so many frequent changes, it's important to have a privacy community to turn to for education, discussion, and mentorship. You may ask yourself, how can professional networks, such as an IAPP membership, elevate your organization's privacy program?
Special guest Tom Mita, Enterprise Alliance Consultant at IAPP, joined to answer this question and so much more on the topic of making the most of your IAPP membership.
What'd You Miss?
Getting to Know Your IAPP Membership and Privacy Community
The global reach of professional associations, such as the IAPP, is impressive.
"This is the network to be part of for privacy professionals." – Tom Mita, IAPP Enterprise Alliance Consultant
The IAPP has over 75,000 members worldwide
160 local chapters around the world in over 130 countries
Over 1,000 corporate members and government entities
The IAPP hosts 10 conferences globally, everywhere from Asia to Australia, Europe, Canada and the US
Founded in the year 2000, the IAPP's mission for the last two decades has remained to define, promote, and improve the privacy profession globally.
An IAPP membership can help you at any stage in your career – whether you are just starting out in privacy or are a current thought leader working to influence the privacy landscape. There's something for everyone, no matter where you are in your career journey.
If you take a look at the association's Executive Committee and Board of Directors, you'll find the leadership encapsulates the diversity of the privacy community. There are leaders from Fortune 100 companies in industries such as technology, pharmacy, and e-Commerce.
"Our Executive Committee and Board of Directors are super inspiring. They are really passionate about our community and our industry and they're just as active within our association as the members who are just starting out and everyone else in between." – Tom Mita, IAPP Enterprise Alliance Consultant
The IAPP prides itself in diverse ideas. Register for a web conference or attend one of their in-person conferences and you'll see that not only are the speakers diverse, but the opinions and ideas that are being expressed are just as diverse.
Tom shared that the IAPP makes it a point to celebrate diversity. One of the most popular events now is the LGBTQIA+ party that takes place at most conferences. All profits from the event are donated and the event is made possible by member volunteers.
IAPP Membership Benefits
The biggest challenge according to IAPP members is the speed at which the privacy landscape evolves, in regards to both international privacy laws, as well as state legislation here in the U.S.
The ability to tap into a privacy network and leverage its resources is critical. Privacy teams are small. You'll find having a community to lean on for industry best practices, experience with new legislation, and recommendations on technology to streamline efficiency create a world of difference.
Free Resources Available at Your Fingertips
Tom shared the very first step you can take with zero investment, is to sign up for any of the IAPP email newsletters. These newsletters are free to anyone (whether you're a member or not).
The IAPP publishes their own research and content and also aggregates news from around the world. You can opt to receive these newsletters daily or weekly.
There is also an abundance of web conferences for members only, but the majority are made free through the support of corporate members. Tom encourages privacy pros to check out these resources to add to your knowledge base, as well as to your own organization's institutional knowledge.
Networking is Key to Growing Your Privacy Career
Tom advocates for members to get involved with local chapters.
"You really get to meet some cool folks that you didn't even know lived in your area. They likely share role responsibilities and are facing some of the same challenges." – Tom Mita, IAPP Enterprise Alliance Consultant
An IAPP membership also includes an online privacy message board where members can ask other members questions like, 'Hey, I'm interested in this new technology. Does anybody have any feedback?' or 'Here's a cool article I read, what do you think about it?'
Through this crowdsourcing tool, you are able to network and create new relationships with professionals across industries.
Tom shares the best way to network and get involved within the privacy community is to attend one of the in-person conferences. There's no better way to deep dive into the privacy community and quickly expand your network.
Tom shares he's most excited for the IAPP Global Privacy Summit at the beginning of April.
Interested in learning more about the keynote speakers for the event? Check out the event details.
How Else Can You Get Involved?
The best way to get involved is by volunteering. Tom is often asked how members are able to speak at conferences. The answer he always gives is, "We at the IAPP really know who we know, and the folks we get to know are the folks that work with us. So, start by volunteering for a local chapter or volunteering for one of our Advisory Boards. Once we get to know you, we may call you up and say, 'Hey, we have this panel we think you'd be a great fit for it.' And then someone might watch that panel and offer you a job or even an investment and you know, the rest takes care of itself."
Advisory boards are a great way to get involved. There are so many boards to choose from.
One example is the IAPP Training Advisory Board which allows for an opportunity to develop content for training. Another board example is the Programming Advisory Board which helps select the panels for our conferences. There's also the opportunity to help write exam questions for certifications.
Invest in Privacy Training and Education to Accelerate Privacy Maturity
Training can take many forms at the IAPP. It could be considered attending a web conference or a local chapter meeting. The chapter or web conference may discuss a new topic like the cyber and privacy regulatory convergence and how to pave the path forward.
Of course there is more formal training within the IAPP, such as privacy certifications. But, keep in mind that certification is much more than an addition to your resume or LinkedIn profile.
Certification is a Globally Recognized Achievement
Those that pursue privacy certifications hope to demonstrate their knowledge and commitment to a particular area of privacy. Members that have passed certification tests are likely to have learned something new along the way.
These achievements pave the way for increased institutional knowledge, promotions within privacy teams, and also assists with the hiring of new employees.
Of course certification is also something to be extremely proud of as a privacy professional. Tom shared there was one individual he met at IAPP's Global Privacy Summit who had every badge, except one. His colleague shared with the individual, 'We only have one other person who has every single one of our certifications.' Flash forward two months, this same individual received their last badge. So now there are two privacy pros that have every badge.
Organizations that use IAPP training as a tool can accelerate privacy program maturity. Some organizations may choose to invest in private classes or opt to put a part of their team through training. Investing in privacy helps businesses "level set and start to speak the same language across the organization."
Joining Affinity Groups is another great way to connect with other leaders in a specific industry. These groups are helpful for discussing industry specific legislation and potential impact on your business. When you belong to an Affinity Group, you know other members are facing the same challenges and you can discuss concerns like pay transparency and benchmarking your privacy program.
The Need for Privacy Professionals Continues to Grow
Tom reflected on last year's Global Summit, where the IAPP CEO commented on the increase in global privacy laws that have passed and the new laws that continue to emerge. It was estimated half a million privacy leaders are needed to meet these growing demands. IAPP membership is currently at 75,000, so there is quite a big gap to fill.
The privacy industry is growing at an exponential rate. By the end of 2024, 75% of the world's population will have its personal data covered under modern privacy regulations.
This is an exponential increase from what used to be around 10% in 2020. The stakes are high for organizations operating globally and the challenge will be to have enough privacy professionals to really account for such an unprecedented volume of regulated data.
One of the things that the IAPP is really focused on is the apparent talent gap in the privacy industry. As Tom mentioned, privacy professionals that get involved early can quickly advance their careers.
Belonging to a Privacy Network is More than Just a Checkmark on a Resume
One of the things that struck Tom as unique when he was just starting out with the IAPP was how kind and giving its members are. Belonging to a privacy community is a commitment.
Possessing an eagerness to learn and a passion for the industry as a whole are key to building such a great community.
"Don't be shy. Lean into the kindness of IAPP members." – Tom Mita, IAPP Enterprise Alliance Consultant
Tom shares one final piece of advice, "Don't be shy. Lean into the kindness of IAPP members."
"I'm always struck when I'm at one of our conferences and there's a panel and the Chief Privacy officer at a Fortune 500 company is giving a presentation and someone walks up after the session and says, 'Hey, I'm literally just getting started. I'd like to get involved and ask for advice,' and our members (no matter their title or how far they are in their career) are more than happy to offer advice."
Watch The Privacy Collective On-Demand!