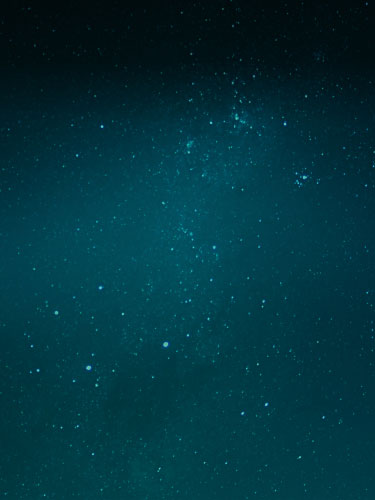 Industry Trends
The Best Privacy Podcasts for 2023
If your goal for the new year is to become more informed on changes in the privacy space – we got you covered. Continue reading for our list of best privacy podcasts for 2023.
We're always looking to create and share useful resources that encourage privacy education and inspire forward-thinking conversations.
As professionals in privacy, it's our job to stay informed and stay relevant.
In our most recent session of The Privacy Collective, Laurie Radler, AVP, Chief Privacy Officer at Healthfirst, joined us to discuss streamlining breach notification within incident response. She closed the session with the following advice to privacy pros:
"Stay current. Attend educational networking events. There's a lot out there to read and to study, so stay current."
Fortunately, there are so many privacy podcasts out there.
Data is now everyone's business. Citizens of today's world have become increasingly protected by comprehensive privacy laws. In order to ensure compliance, it's critical to stay current on trends and new legislation.
But not to fear – you can rest easy at night knowing RadarFirst helps your business stay forever compliant in a constantly evolving privacy landscape.
RadarFirst provides fast and consistent results, free of subjectivity, human error, and out-of-date regulatory interpretation. RadarFirst solves the most complex data challenges in seconds and accounts for industry-specific needs, unique risk tolerance, and third-party contractual obligations.
By eliminating the time spent tracking changes in legislation and regulation, privacy can focus more on strategic operations – like embedding privacy at every level of the organization.
That brings us to the first on our list of the best privacy podcasts for 2023.
Continue reading to add a few new podcasts to your playlist this year…
Shifting Privacy Left
Shifting Privacy Left, hosted by Debra J. Farber, features lively discussions on the need for organizations to embed privacy by design into engineering, DevOps, and the product development processes before code or products are ever shipped.
Stay tuned for a new episode every Tuesday, featuring interviews with privacy engineers, technologists, researchers, ethicists, innovators, market makers, and industry thought leaders. Listen in as they unpack the exciting elements of emerging technologies and tech stacks driving privacy innovation, strategies and tactics that win trust, privacy pitfalls to avoid, privacy tech issues ripped from the headlines, and many other juicy topics of interest.
2. She Said Privacy, He Said Security
We've had the pleasure of having Jodi Daniels as a special guest on a recent session of The Privacy Collective.
Jodi hosts She Said Privacy / He Said Security Podcast with her husband Justin Daniels. Like any good marriage, Jodi and Justin debate, evaluate, and sometimes quarrel about how privacy and security impact business in the 21st century.
3. The Privacy Advisor Podcast
It wouldn't be a complete list of top privacy podcasts for 2023 without mentioning IAPP.
This podcast features IAPP Editorial Director Jedidiah Bracy, who interviews privacy pros and thought leaders from around the world about technology, law, policy, and the privacy profession.
4. Data Protection Gumbo
Data Protection Gumbo aims to be the voice for protecting all types of digital information, big or small. The term "gumbo" is used to express the myriad Internet of Things (IoT) connected devices, sensors, business applications, social media, images, and videos our generation is creating, causing explosive data growth.
Data Protection Gumbo informs, educates, and mobilizes the world with millions of chefs that are equipped with the proper utensils and ingredients to intelligently understand, store and manage personal data.
5. Data Protection Breakfast Club
Privacy news, but with an 80's vibe. Join hosts Andy Dale, Counsel at Alyce, and Pedro Pavón, Privacy, Ads, and Data Policy at Facebook, to learn about the data protection ecosystem.
6. Serious Privacy
This podcast, hosted by Dr. K Royal and Paul Breitbarth, features open, unscripted discussions with global privacy professionals where you hear the opinions and thoughts of those who are on the front lines working on the newest issues in handling personal data. Topics range from data management to cybersecurity to social justice and data ethics.
7. Privacy Please
An informative podcast about data privacy and security. You'll learn best practices, hear from great guests, and maybe even experience a few laughs.
8. Life with GDPR
How does GDPR, data privacy, and data protection impact your business? Well, in this podcast, the framework of GDPR is used to discuss a wide range of issues relating to data privacy and data protection.
9. Privacy Pros
Founder and Co-host Jamal Ahmed, named "The King of GDPR" by the BBC, pulls back the curtain on the world of Data Privacy. Listen in as he interviews leading Privacy Pros and discusses privacy topics businesses are struggling with.
10. Data Security and Privacy with the Privacy Professor
There are more information security and privacy threats than ever before. As more technologies emerge, more surveillance tactics are used, and more artificial intelligence systems are deployed, cybersecurity and privacy risks grow exponentially.
Listen in as host, Rebecca Herold offers information on existing and emerging security and privacy risks and gives guidance, tips, expert advice, and news, with fascinating guests, to help all organizations, and the general public, understand what they need to do to mitigate risk.
11. The Data Diva Talks Privacy Podcast
Debbie Reynolds, otherwise known as "The Data Diva", talks about data privacy with industry leaders around the world. Listen in as she addresses the issues businesses need to know now.
12. Data Privacy Detective
Join Joe Dehner, a Global Data Privacy Lawyer, as he discusses how to safeguard the personal data we want to protect. He aims to limit the access others can gain to your sensitive personal data while enjoying the convenience and power of technology.
Need more privacy resources? Watch The Privacy Collective on-demand!