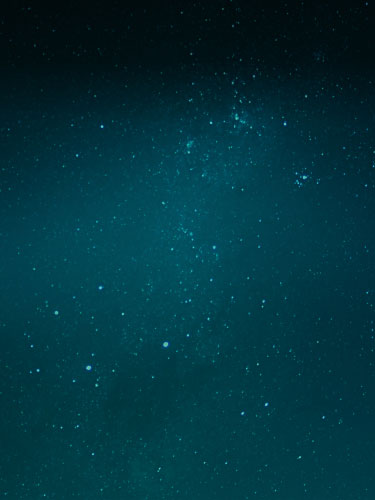 Industry Trends
Emerging Role in the C-Suite: Chief Trust Officer
Why the need for a Chief Trust Officer, and more importantly, why now?
Distrust is now society's default emotion, according to the 2022 Edelman Trust Barometer.
Nearly 6 in 10 survey respondents report their default tendency is to distrust something until they see evidence it is trustworthy.
Gone are the days when consumers formed relationships with brands at brick-and-mortar locations. Now with our digital economy, consumers' only interaction with a brand is often from the palm of their hand. Their level of trust in a brand determines if they'll buy from the logo on their screen. 
"People are fed up, creeped out, and feel powerless." – 2022: Consumer Privacy in the Age of Personalization, Privacy Rights, and Personal Data
And if that level of trust is compromised, from let's say a major data breach, it's a tough road ahead for building back consumer confidence. 
71% of consumers say they're unlikely to buy if a company loses their trust, illustrating the irreversible damage caused by losing consumer trust.
Trust is by far your organization's greatest asset and should be protected at all costs. It's a true business differentiator for customers, employees, partners, and the public at large.
That's why it's more important than ever to appoint a chief trust officer that can help mitigate risk and develop repeatable, consistent processes for when a privacy or security incident may occur.
Trust is the key to accelerating business growth. It's not only the deciding factor for a consumer if they want to buy your product or service, but also the deciding factor for employees that join your organization, and investors that fuel your expansion.
Data Breaches Are on the Rise, Making Trust Even More Difficult to Safeguard
Cybercrime is on the rise, an undeniable fact that we covered in one of our most recent posts.
Executives are starting to prepare for more serious attacks via the cloud. As we look ahead to 2023, two-thirds of executives consider cybercrime their most significant threat in the coming year.
As the digital world and regulatory landscape become increasingly more complex, organizations are actualizing the need for a new role in the C-suite, dedicated to safeguarding brand trust.
What is a Chief Trust Officer (CTrO)?
A chief trust officer (CTrO) is the executive responsible for building confidence around the use of customer data, both within and outside the organization.
The CTrO's job is to ensure there is ethical intent behind all decisions that could affect customer information.
This role listens to the needs of customers and champions trust-centric organizational decisions that strengthen relationships with customers, employees, and investors.
What are the responsibilities of a CTrO?
Responsibilities of a chief trust officer may include:
→ Develop privacy, security, ethics organizations within the company to build and deepen bonds with customers, employees, and partners
→ Build strategic and comprehensive plans to define, develop, maintain, and implement policies and processes that enable consistent, effective data security practices to minimize risk and ensure the confidentiality of information and product data
→ Develop data and security breach preparation and response practices, to create alignment across the organization's values, policies, and establishes plans for action well before any crisis may occur
→ Establish governance for Data Trust, including ethics, security, privacy and resiliency programs
→ Develop and deliver initial and ongoing training to the workforce, to foster information privacy and security awareness within the organization and related entities
→ Establish and administer a process for investigating and acting on privacy and security complaints
→ Work across the organization's administration, legal counsel, and other related parties to represent the organization's information privacy interests with external parties
→ Serve as information trust resource to the organization regarding release of information and to all departments for trust related issues
We sourced the above from an actual open chief trust officer position. If you're interested, check it out!
The ideal CTrO is an exceptional communicator and leader. They'll need extensive knowledge of information and security operations, as well as privacy and compliance, so that they are capable of advising the organization on how to best minimize risk.
How does this position fit into the organization?
Typically, the chief trust officer reports to the CEO.
The role is meant to complement and strengthen the existing C-suite. It's not meant to blur the lines between existing positions such as: chief privacy officer (CPO), chief compliance officer (CCO), or chief information and security officer (CISO).
Communication between these different roles when a privacy or security incident occurs is critical, as the clock doesn't stop ticking. Having a workflow that allows all necessary parties to contribute to the timely resolution of an incident is what helps organizations scale operations and continue safeguarding trust.
The addition of a chief trust officer to the C-suite helps provide clarity around current and new responsibilities and is the next logical next step in the corporate hierarchy.
What challenges does this role face?
Consumers have heightened awareness around privacy and how their data is collected.
An overwhelming 79% of people expect to have control over how their data is used at a business.
If meeting consumer expectations wasn't enough, businesses are also under increasingly tight scrutiny by regulators when it comes to the possible exposure of consumer data.
Data breaches are well-publicized and amplified across news outlets and social media channels – spreading quickly to consumers, employees, and investors.
Just recently this week, Massachusetts Attorney General Healey secured $16 million from multistate settlements over two data breaches with two well-known organizations.
Let's look at a few of the terms that one of the settlements requires:
→ Maintain a comprehensive incident response and data breach notification plan;
→ Strengthen its vetting and oversight of third parties that it allows to access personal information
→ Not misrepresent to its clients the extent to which [the business] protects the privacy and security of personal information;
→ Strengthen due diligence provisions requiring the company to properly vet acquisitions and evaluate data security concerns prior to integration;
"Businesses of all kinds and sizes must consider the reputational risks of both over- and under-notification. Having a leader with C-level authority, who understands the holistic needs and capabilities of the business so they can make timely decisions at critical moments, is a proactive investment in consumer trust." – Lauren Wallace, Chief Privacy Officer & General Counsel at RadarFirst
Sounds like a chief trust officer could be of help? And likely, RadarFirst too.
RadarFirst helps your team simplify incident management and create a consistent and defendable response process – helping avoid the reputational risks of over- and under-reporting.
With RadarFirst, your organization can streamline communication across teams, automate third-party contractual obligations, and establish repeatable, audit-compliant workflows.
How many Chief Trust Officer positions are there?
By the end of next year, the International Data Corporation  predicts that half of Global 2000 companies will fill this role.
We've seen major companies take this new role seriously, proven by the open position cited earlier in this post.
Some organizations that have restructured and hired for this new role include: Salesforce, WeWork, Airbnb, and SAP (just to name a few).
If your organization is looking to hire a chief trust officer, you're on the right path to building and maintaining brand trust.
It Pays to Invest in Privacy.