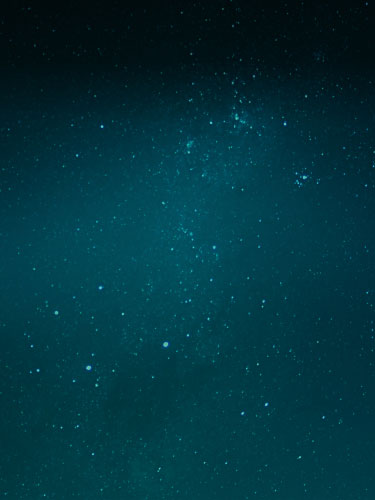 Industry Trends
Cybersecurity Awareness Month: How Privacy and Security Can Work Together
If you've been keeping up with us on social media, you know it's Cybersecurity Awareness Month.
We've shared great tips all month long on how to protect yourself and your business while online. To close out the month of October, we'd like to offer some final advice to privacy and security teams while they work together to thwart and respond to cybercrimes, while safeguarding brand trust.
Cybercrime is on the Rise
It's not a shock that cybercrime is on the rise – it's estimated that there is a new cyberattack every 44 seconds throughout the day.
Global cybercrime is expected to grow by 15% per year over the next five years, reaching $10.5 trillion in annual damages by 2025. With this significant growth, it is clear why Cybersecurity Awareness Month exists.
The most common cybercrimes involve proven social engineering tactics, such as phishing and ransomware. Cybersecurity Awareness Month helps open conversations on how to prevent these attacks from happening to you and your organization.
91% of targeted cyberattacks start with an email. KnowBe4, 2021
Cybercriminals are evolving their methods of attack and targeting new victims, including entire industries like healthcare and utilities.
It's easy to see why these industries are targeted. Approximately 30% of the world's data volume is being generated by the healthcare industry alone.
Utilities and energy companies have also become high-value targets for cybercriminals due to increasing complexities around data management, the number of third-party relationships, and a lack of staffing due to shortages across the nation.
Organizations owning or processing regulated data can have hundreds, if not thousands, of clients, business associates, service providers, and other external entities with whom they do business.
It is no easy feat to manage these relationships. You need a trusted partner to help assess, manage and automate your third-party contractual obligations.
It's Not Just Bad Actors
Human error remains a critical factor when it comes to security incidents.
98.3% of all incidents were found unintentional or non-malicious in nature – see more interesting data points in the RadarFirst 2022 Privacy Incident Benchmark Report.
It's important to routinely educate and train staff at every level of the organization on best practices for safely managing data.
Incidents Will Happen
Cybersecurity Awareness Month stresses that it's not a matter of when an incident will happen, but when.
When an incident does happen, here's how to best minimize risk:
→ Develop a Clear, Actionable Plan
As soon as an incident arrives in the RadarFirst platform, it can be entered into a well-documented and repeatable process.
Playbooks in RadarFirst are a simple way to define a procedure with one or more uniform actions – helping your team resolve incidents quickly and predictably.
These customizable workflows can be designed for unique and common incidents like misdirected mailings or lost or stolen company equipment.
→ Create Open Communication and Visibility Across Teams
When personal data is compromised, the management of the privacy incident must become a multi-functional effort spanning across all involved parties working quickly to mitigate the risk of a potential data breach.
Depending on where the incident originated, multiple teams across the organization may be involved. When the clock starts ticking, there is no time for fumbled communication or siloed departments.
Resolving the incident is a team effort that requires open communication and visibility.
Incident Dimensions™ in RadarFirst provides just that and more. RadarFirst cultivates collaboration and unifies teams within one tool – helping your team quickly resolve incidents.
→ Think Ahead
Anticipate that you will be asked to revisit, re-explain or even justify your response to a past incident – potentially years in the past. Having the information at your fingertips, in RadarFirst, is a far better option to scouring archived emails to cobble together the complete story.
→ Set a Course for Improvement
With RadarFirst's robust analysis and benchmarking features, your team can work to eliminate future risk.
You'll have access to one-of-a-kind insights and reporting capabilities that will help accelerate privacy program maturity.
With RadarFirst, your team is able to view industry-specific benchmarking data and make actionable decisions based on incident information:
Root cause
Type and source
Remediation timelines
And so much more
Brand Trust: Hard to Build, Easy to Fall
71% of consumers say they're unlikely to buy if a company loses their trust. PwC 2022 Consumer Intelligence Series Survey on Trust
Not all incidents require notification. Over-or under-reporting can be detrimental to a business' reputation among consumers and regulators.
Finding the right balance is extremely difficult. You must also show that you are consistent with your breach decisioning and have a clear and defendable record of how you arrived at your decision.
With RadarFirst's patented Breach Guidance Engine™, organizations are able to submit incident details through decentralized intake forms and within seconds are able to:
• Determine if the incident qualifies as a breach
• Provide a jurisdiction-by-jurisdiction risk of harm analysis
• Identify notification timelines
• Map specific contact information for notification obligations
• Enable quick outreach with notification templates
Need a trusted partner to help streamline incident management?